Shark Race R Pro review
5 min read
I'm a fan of race replica helmets and standout designs, but last year I had a change of heart. Many replica helmets were not my cup of tea, and also the fact that everybody has them. Nowadays you see endless streams of Rossi and Marquez reps. Being completely honest, I've been there and done that. I thought it essential to try a new manufacturer, and with my previous two skid lids being AGV. Being less than impressed by the Corsa, it was time for a change. Enter the Shark Race R Pro.
I had set quite strict criteria list as follows:- A good fit, I like my helmet nice and snug. Lightweight as possible (preference to carbon but not a dealbreaker). Quieter the better, but still with good ventilation and finally a Double D-ring fastening is preferable. After much deliberation, I finally settled on the Shark Race R pro.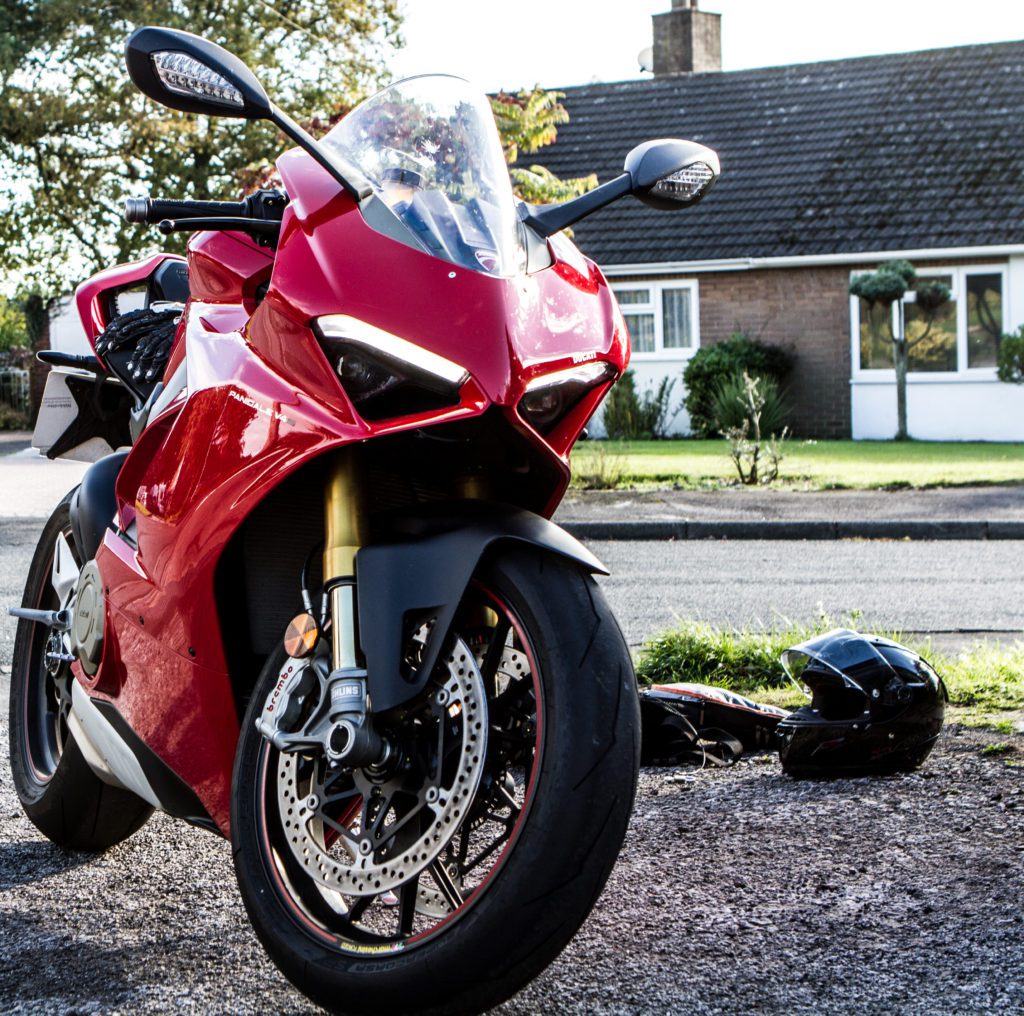 Having a small head, I'm rocking an XS shell size, which fits nicely on the cheeks. Even after almost a year of use it still fits snugly, I can feel contact with the liner all around my head. Ears fit snugly, and for glasses users, there are no issues in tucking the arms in. The helmet hits the lightweight mark thanks to their "High technology Structure. Using Carbon – Aramid and Shark resin." The XS shell weighs in at 1300 Grams, impressive. Complete with a Double D ring chin strap with a magnet to secure it.
Ventilation and noise hinder each other slightly. A well-ventilated helmet will typically be quite noisy due to air is rushing in through the vents. This can cause the normal drone of wind noise, but also whistles. My experience with previous helmets sometimes a crackle from the wind coming through the inner pads and polystyrene.
Starting with ventilation, the Race R Pro has a high number of vents. A large adjustable front chin vent, an adjustable forehead vent, and two large open and closed vents on top of the head provide ample airflow through. There are exit vents drawing air out near the front and the back of the helmet.
Using a fog free visor, and with vent outlets pointing at the visor keeping the moisture and mist away. On the Ron Haslam day last year during the middle of summer, temperatures were in the high 20's if not low 30's. (Read more about my Ron Haslam day experience here) Under my leathers I was cooking, at least my head was nice and cool. The liner is fully removable to allow for washing after hot days. Included is a removable breath deflector, I like it as it keeps some misting my glasses. It also has an adjustable chin curtain which varies the airflow around the neck and chin area.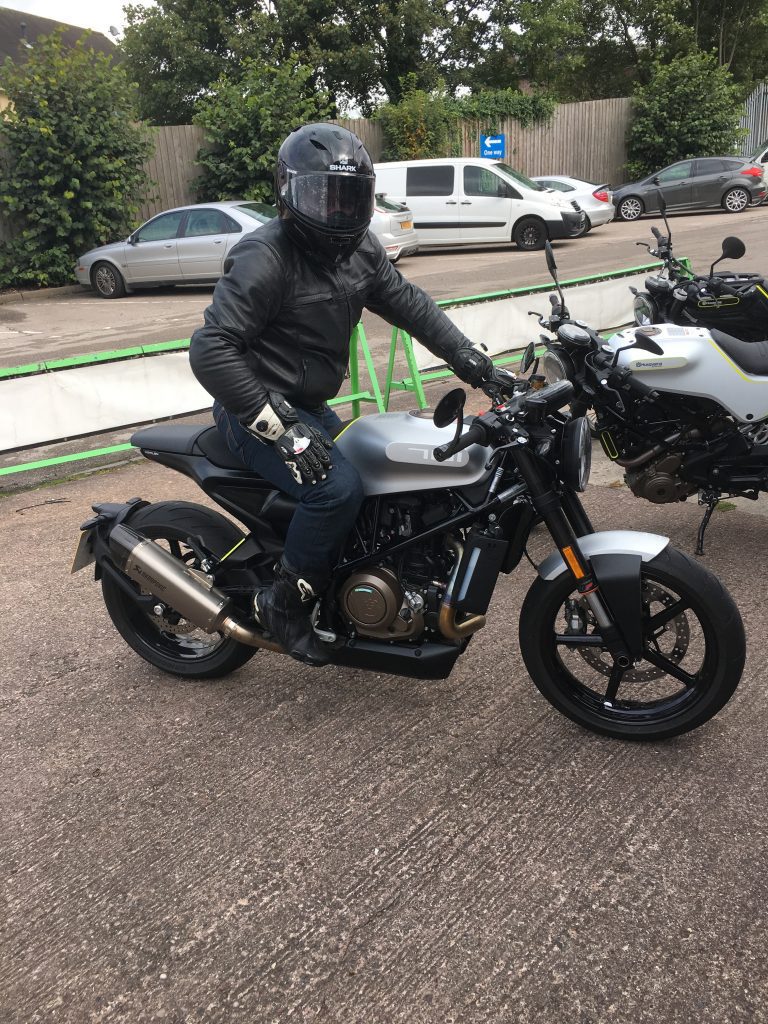 With all this venting you would expect this to be a noisy lid then?
Well, I can't say that it is. Previous helmets even with earplugs have been deafening, and the constant buffeting of wind noise was annoying at best. The Shark isn't silent, but it is quiet. Even at high speeds, it isn't unpleasant, and with earplugs, it makes it perfectly bearable I am impressed by it.
Remove the liner and cheek pads, and it shows the recesses and cutouts to house Shark's Bluetooth communications system SharkTooth. I'm pretty sure this area would accommodate speakers from other coms systems, although I haven't tested this out.
The helmet has an aerodynamic device on the rear, which is commonplace nowadays on flagship helmets. There is spoiler centralised and just below the back of the head, with a slight funnel over the top helping with stability and reducing wind noise. At all speeds this lid feels well balanced and stable, there is minimal wobble or turbulence. The airflow weight is good, and so is the profile in a sense so that when riding the helmet isn't lifting off trying to rip off your neck. It also isn't being forced down compressing into your shoulders, the balance is just right.
Visibility out of the Shark Race R Pro is excellent. The standard visor that comes is anti-fog and anti-scratch. Perfect as I sometimes carry both around with me in rucksacks to swap over if the sun disappears or the weather turns. Throughout the year I have rocked both clear and tinted visors, and as a test, I have run with race style tear offs too. The helmet comes with a quick release visor mechanism which at first was tricky to get right; now it is a doddle to switch between visors. Once you learn the optimum placement to remove the visor it becomes second nature. The ratchet is on the firm side, which I like, being a glasses wearer when stopped at traffic lights it is common practice for my glasses to steam up, so having the visor open when rolling causes a draft to clear them.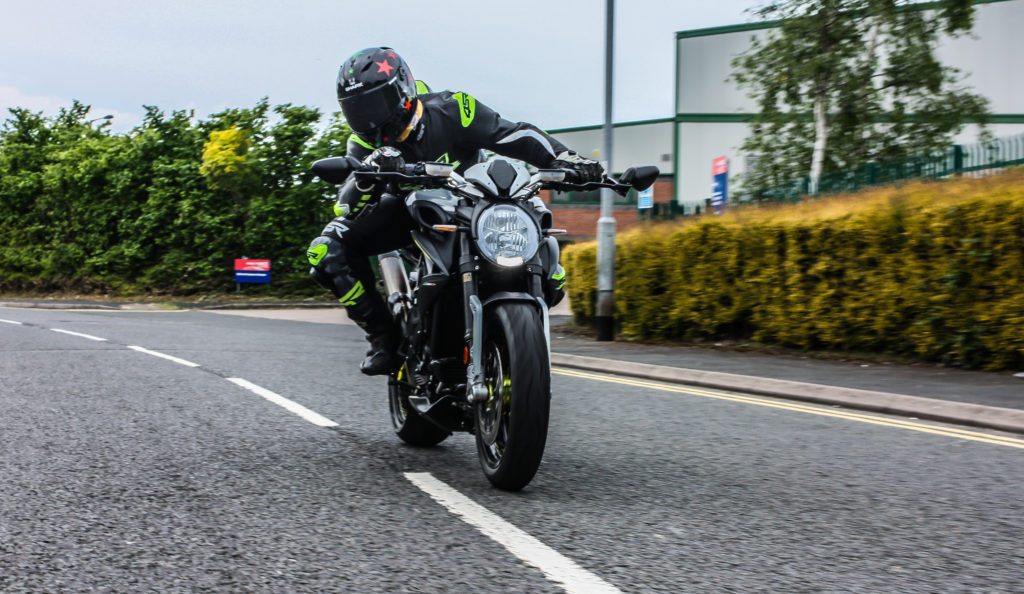 The Shark Race R pro comes with a 5* Sharp test, and whilst I have always been a sceptic of the Sharp testing (I won't drone on here, but feel free to email about it), 5 stars is the maximum possible score on the scheme, which is much better than other helmets available.
Downsides. Well, there are very little really, this has been my Go to helmet for the past year and the only complaint I have had is that one of the moldings on the chin came loose. It looks like the bonding/glue failed, I just cleaned it back up keyed it slightly on the inside and reattached it down with a little blob of silicone. Not a deal breaker at all.
Inside of the visor seems to get dusty/dirty slightly quicker than previous helmets. Best guess would be due to the air vents pointing at it blowing road dust on it. Again, not a huge issue, every time I wipe the outside of the visor I give the inside a wipe too.
Available in matte black, gloss black (as mine), White and plenty of you hero racers replica such as Scott Redding, Jorge Lorenzo, Tom Sykes, and that flying Frenchman Johan Zarco. RRP should be circa £470 for a Replica and £400 for a none rep however there is always plenty of deals about so shop around.
Sportsbikeshop normally have the best deals, check them here