Bikesafe course
4 min read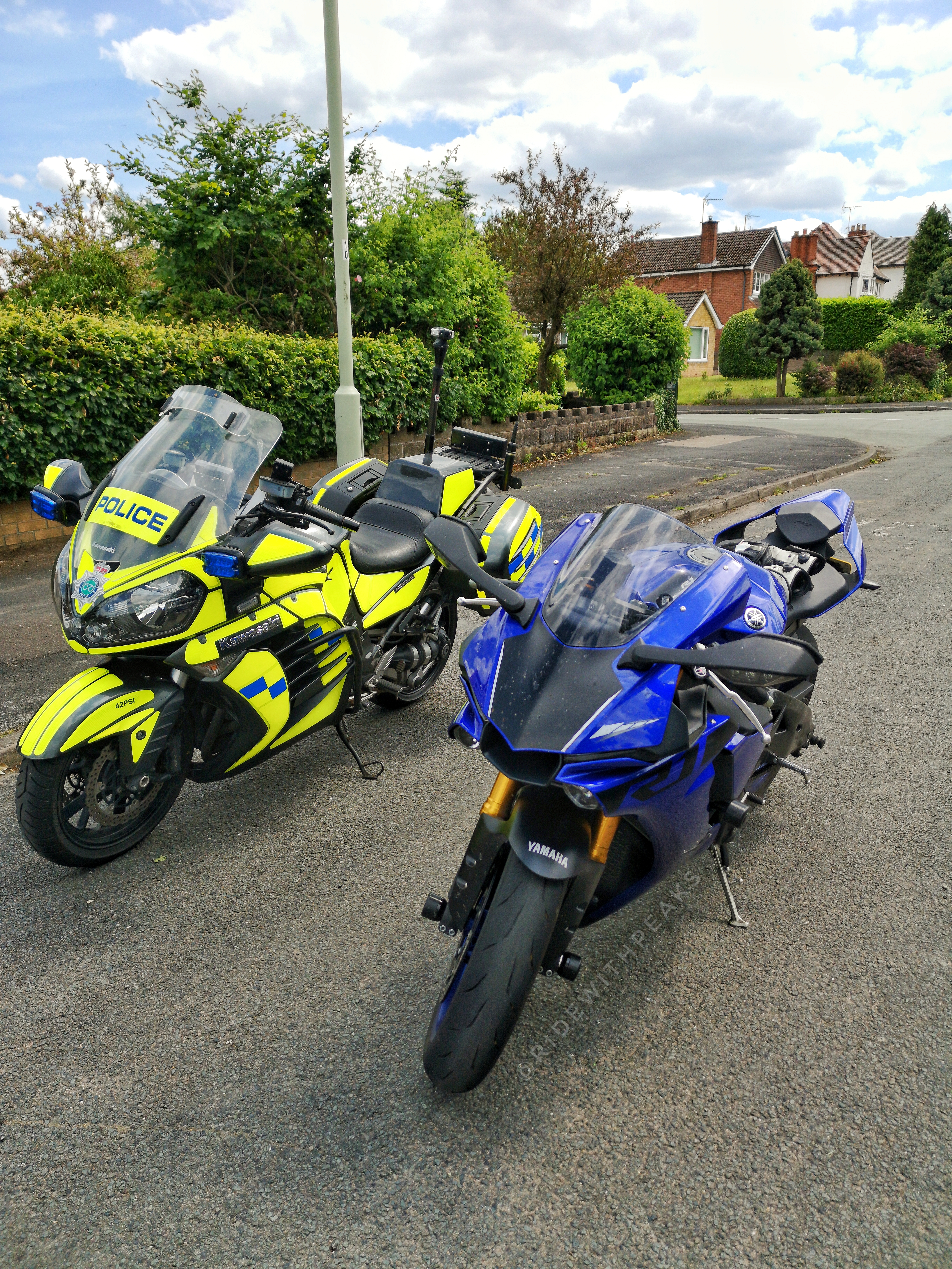 I can hear you ask "Why would you knowingly go out for a ride with the police?" Well, the answer was to complete a Bikesafe course. The course addresses common errors made by motorcyclists, which lead to serious incidents with the possibility of life-changing outcomes. Motorcycles account for a small amount of road traffic but are one of the most vulnerable. Something needed to be done when on UK roads, there is at least one daily motorcycle fatality.
Rider error is the most significant factor
Bridging the gap between pre-test education and advanced riding courses such as IAM(see here for IAM Roadsmart review) and ROSPA is the BikeSafe course. Priced roughly at £50 (depending on the area and police force) it's a great insight into what motorcyclists should be doing and looking out for when out riding.
What happens on a bikes are course?
The scheme is run and assessed by serving police officers in a relaxed setting. The main aim is to encourage riders to change bad habits, learn new skills and hopefully progress onto further advanced riding training.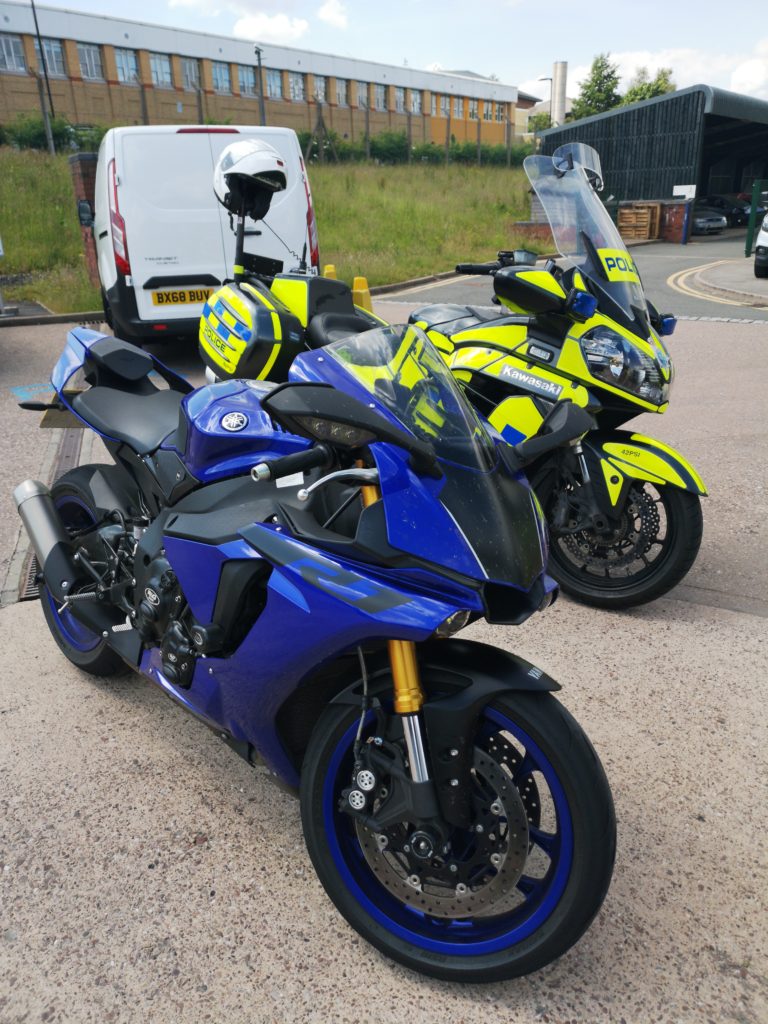 It is widely known that police riders are amongst the best and safest in the business. With immense levels of training, masses of seat time, and in-depth knowledge of road laws, and the highway code, there is no better suitor to asses peoples riding.
The BikeSafe morning starts with classroom-based training, looking at the basics of advanced riding. Coffee, tea and biscuits are provided, again quality may vary from force to force. We had digestives, ginger nuts and custard creams.
Not that sort of TUG
All advanced riding revolves around the police roadcraft manual, which shows best practice for riding and driving. It mainly revolves around information, with much focus on the acronym TUG (Take, Use and Give information). After taking it all in its important to then act accordingly. Focusing on each part of TUG gives an idea of what the rider should be doing.
Road positioning is crucial in advanced riding because it allows you to see further. Taking in information and acting upon it swiftly is critical. Leaving yourself a safety bubble between possible hazards and planning for all eventualities to ensure maximum safety.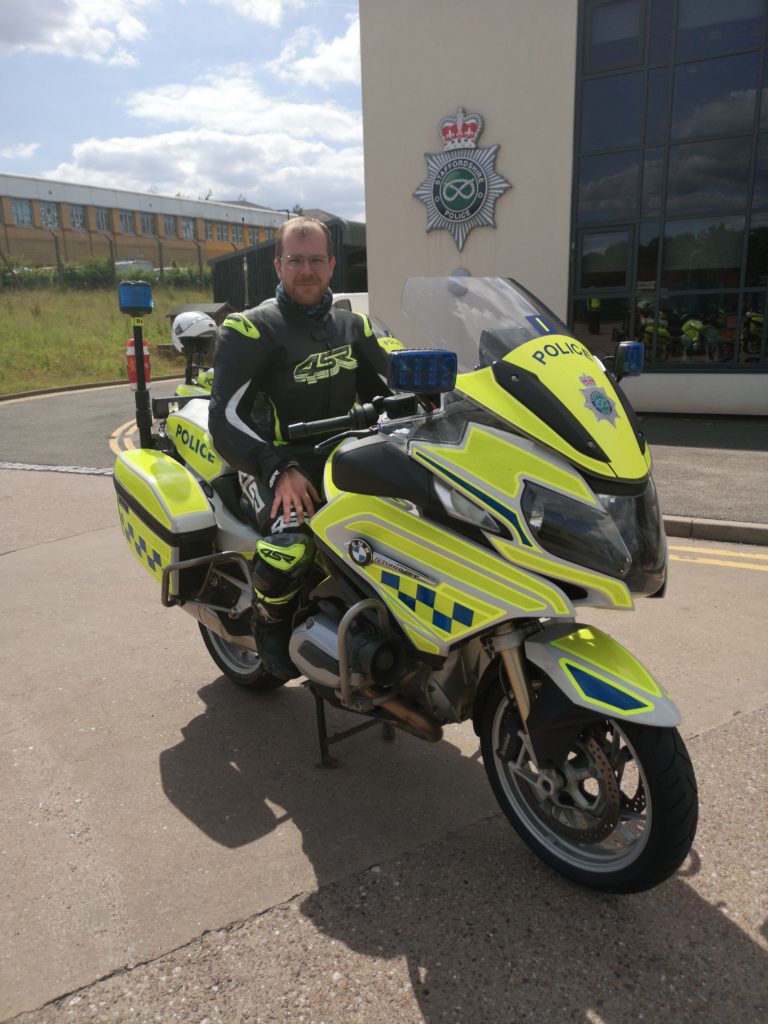 Having already done IAM Roadsmart this process wasn't new on me, but it was a good refresher. For people new to advanced riding, it was a great starting point with just enough information to help, but not too much to be overwhelmed.
Videos are used to break down and demonstrate the information given first hand. They do look a little dated (90p a litre for petrol), but the videos emphasise the points raised and make them explicitly clear. They highlight possible hazards and hazard warnings available on the roads, all of which are extremely useful in knowing.
Remember the person following you is on duty, but ride how you normally ride
After the classroom-based training in the morning, it was time to get out on the roads and put the morning teachings into practice. The hardest thing to get used to was being followed by an on duty, serving police officer, on a fully marked bike. Typically I intend to swerve the police by as far as possible however, this was a special occasion, and I was on best behaviour.
With that point, remember all officers are on duty, if you show up with an illegal vehicle, for example, a stupid loud can and teenie weenie numberplates expect a few words at the very least. Same if you are riding like an arse, it was made very clear that should that situation occur they would simply head back. I don't see why you would though, you have paid your money for the honest feedback and help why waste everybody's time.
Just enjoy the ride!
The ride consisted of a good mix of town, rural and motorway riding. Hand signals and indicators provided the navigation, but don't worry if you miss a signal, you will get guided back in the right direction. Despite being tailed, the ride was very enjoyable. We stopped for feedback which was clear and concise on where I could improve. It was reassuring to see that I was doing nothing wrong, and most of the critique was a fine polish to what I know already.
There was a demonstration point too, where the officer took the lead and pointed out signs, road markings and correct positioning. This was useful to see it first hand being put into practice.
Bikesafe should be a must for every motorcyclist. The information passed on is invaluable no matter what your age or skill level. For the sake of £50ish, it can transform your confidence and feel on a bike.